Tanay Mondial 2020 Easiest Way to Get Your Visa (USians only)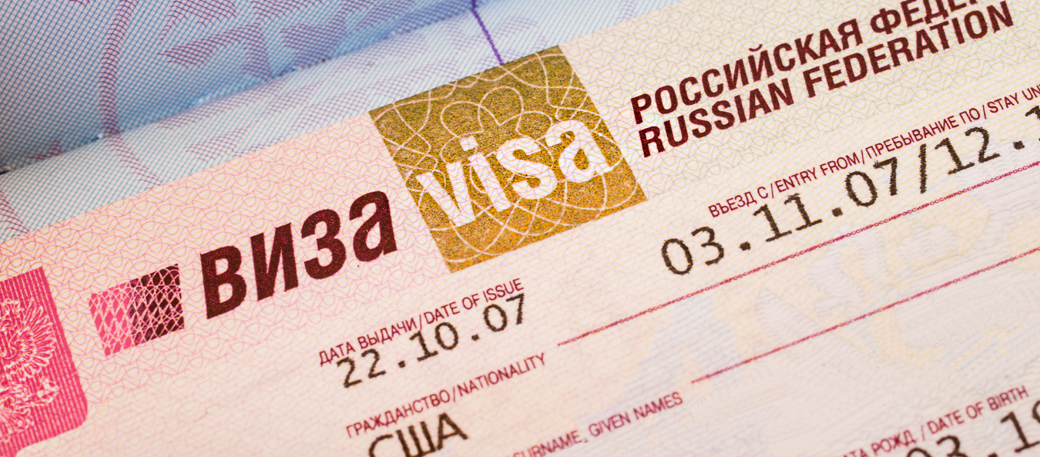 The Tanay Mondial 2020 is around the corner for all competitors, and getting a Russian visa is always a foot dragging affair. Lower staffing and slower processing times thanks to COVID-19 made it more complicated. This guide describes the method two three members of the US Parachute Team used for getting a Russian visa as fast, cheap, and easy as possible.
I've been a visitor or living in Russia since 1995. In the interim I've held tourist, business, family, and highly skilled migrant visas. I filed the requests in person at the San Francisco, Mexico City, Prague, Bern and London consulates at various times, always feeling like the process could be easier. Then I discovered the ILS-USA / World Visit Center, who processed all my visas/permits for several years. Way easier. ILS and WVC are two store fronts for the same team (see the phone numbers).
This guide describes the process that we followed to get two different Russian visas (family visitor, humanitarian visitor) between May and June 2021, for two members of the US Parachute Team. I'm confident it works and it's the easiest/fastest way to get this done. The biggest value you get from using this service is that ILS / World Visit Center will review every document and the process to ensure that everything is correct for you to get the visa. Some times it feels like playing 20 Questions, but they will go out of their way to ensure that your paperwork is correct to get the visas ASAP.
Caveat emptor: this is the process that worked for us, and it's one of many solutions proposed by various people in the US Parachute Team. This doesn't mean that it'll work for you because every head is a universe.
N.B.: I have family business to attend in Russia much earlier than the Tanay Mondial, so I decided to get my visa in May instead of waiting for the event invitation because of additional planning. The workflow process was the same for both visa types.
The process
Engagement
Send this information by SMS (text message) to +12024364555 with this information:
Indicate that you need a humanitarian visa, urgent processing
Full name as it appears on your passport, email address, and phone number
TELEX confirmation number (six digits long)
Name of the inviting organization: FEDERATION OF PARACHUTE SPORT RUSSIA
They take at most a day to respond. If you don't get a response (because they are slammed with requests), then send an email to info@worldvisitcenter.com with this information:
Full name as it appears in your passport, phone number, and email address
A copy of your passport including the signature page
Visa type: Humanitarian urgent processing
Dates: 01.Jul - 01.Oct 2021
inviting organization: FEDERATION OF PARACHUTE SPORT RUSSIA, UL. KAZAKOVA 18, BUILDING 8, OFFICE 21; MOSCOW 105064
TIN organization: 7733087781

TELEX confirmation: 123456 (use the actual TELEX number that you received from your Team Manager!)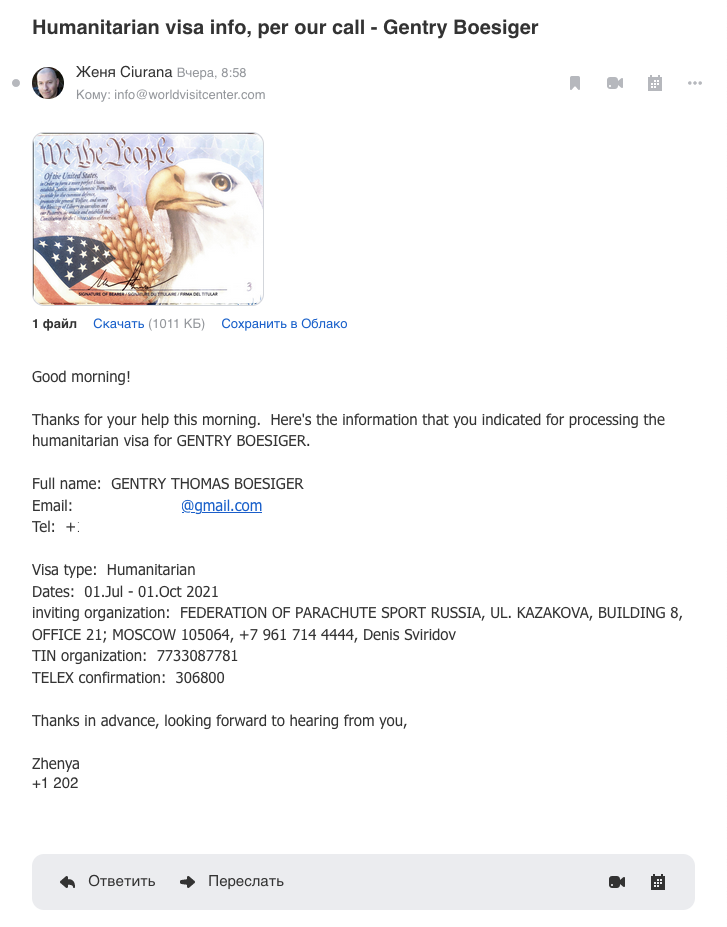 Call +12024364555 if you don't have a reply from them within a few hours (assuming you sent this first thing in the morning EDT).
The services contract
The first thing they'll send you is a services contract where you'll engage World Visit Center formally. You'll specify your billing and contact infos, the name(s) and passports involved, and sign it. Nothing moves forward until they receive this document.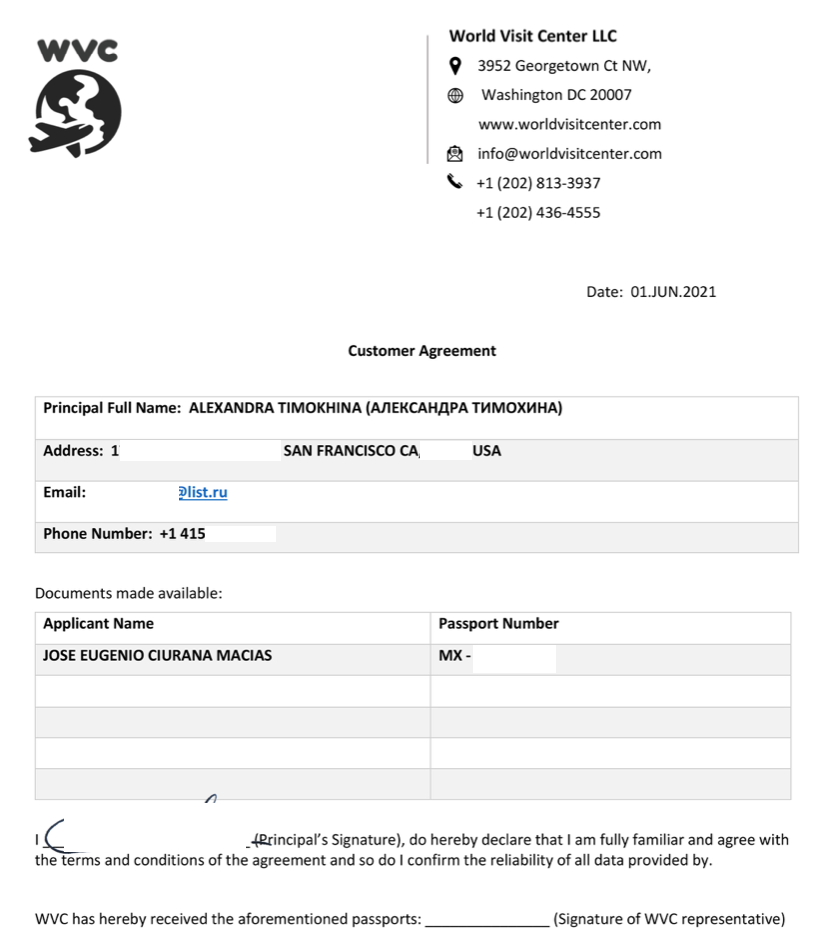 While you wait for a response...
Get your passport photos
Make sure that you get two passport photos, taken within 6 months of filing the visa application. If the photos are the same as the photo in your passport, and the passport is older than 6 months, they'll reject the paperwork.
Also...
Complete the Russian visa application
Follow the instructions from your US Parachute Team Head of Delegation and fill the Russian visa application
Ensure that you indicate that it's a Humanitarian visa
The host organization name, address, etc. must match the information in the USPT email and TELEX info
You must have valid health insurance in Russia - if you don't, you can get cheap travel insurance for the duration of the trip
If you were told by WVC to "apply for the DC consulate" it's listed as Embassy of Russia in the United States
Enter all the information as correct and/or to the best of your knowledge or memory. The US person visa application is longer and requires applicants to list all kinds of additional information -- do the best you can to remember all the trips, check the passport stamps if you need to, etc.
If you make a mistake in the form: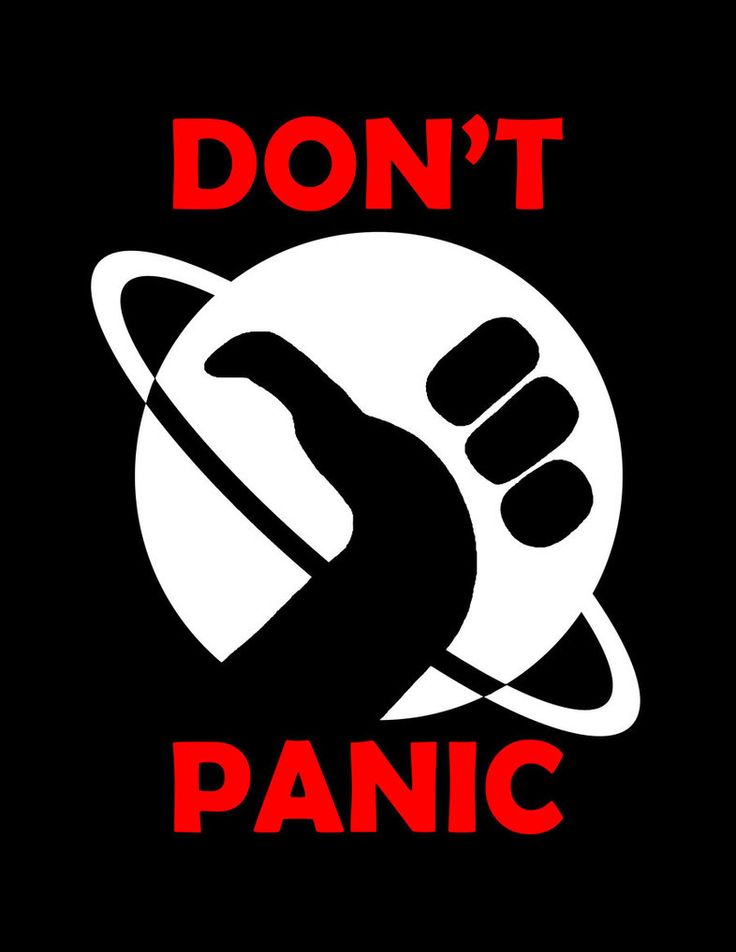 If you received an application code when you first signed up, open the application using that code and fix it.
If you didn't receive a code, then create a new application with the correct information. Dead applications are discarded after a few days if they aren't processed all the way.
Visa processing payment
You will receive a PayPal link as soon as Word Visit Center processes the services contract. The processing cost is $477.09.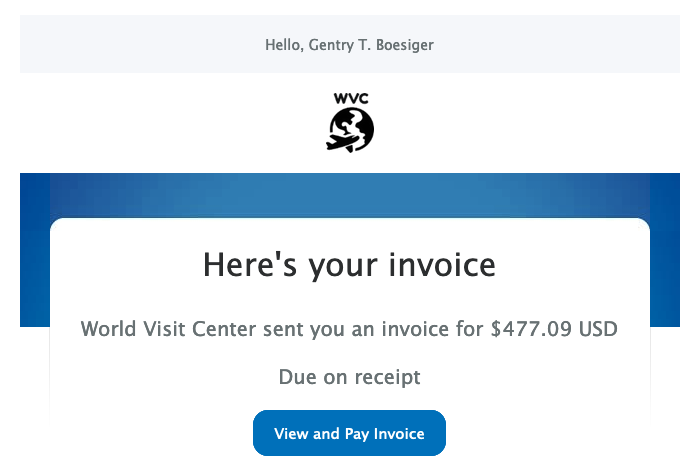 $365 for the visa
$100 for expedited rush service
$12.09 for PayPal services
Pay it as soon as the link shows up, and then mail a copy of the receipt showing PAID to the World Visit Center by email.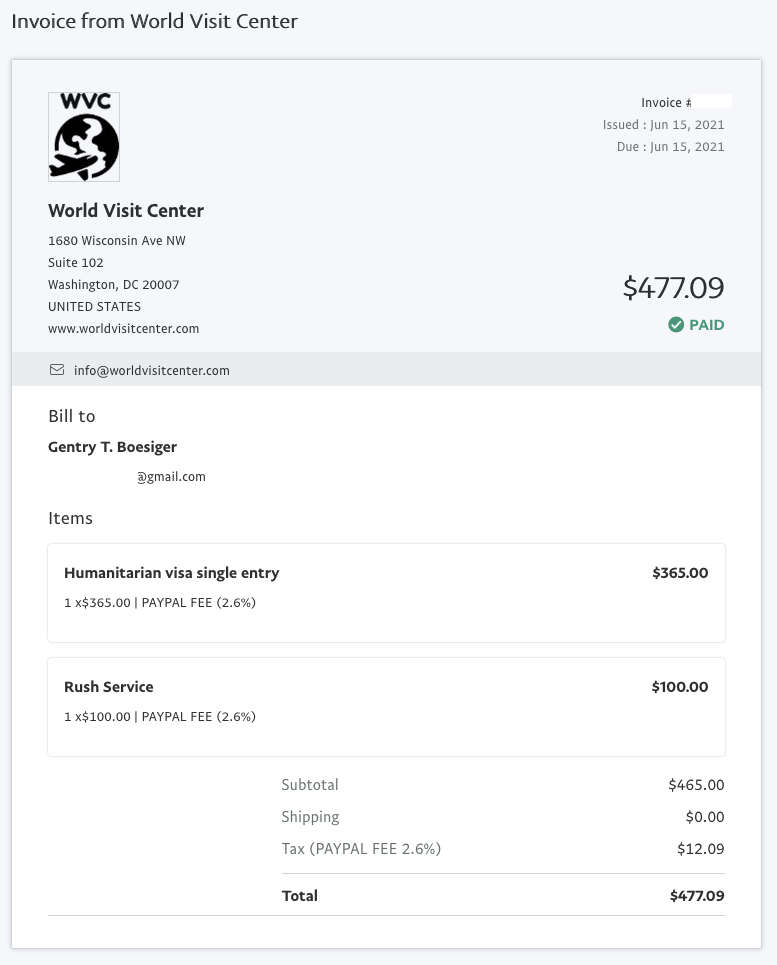 Update: someone mentioned after seeing an earlier draft of this post, "$480 dollars isn't cheap!" Well, an airplane ticket to Washington DC or Houston (the only places taking walk-ins), hotel for one night, ground transportation, meals, and paying for the visa itself will run you more than $480. When the RU consulate in SF was open I paid a lot less for visas, could drop the documents off in the morning on the way to my office, and so on. That's no longer the case for peeps in CA, OR, WA, and other states who must submit applications to DC or Houston (the NY consulate is more finicky than the other two regarding walk-ins).
Application review
At this point, things move super fast.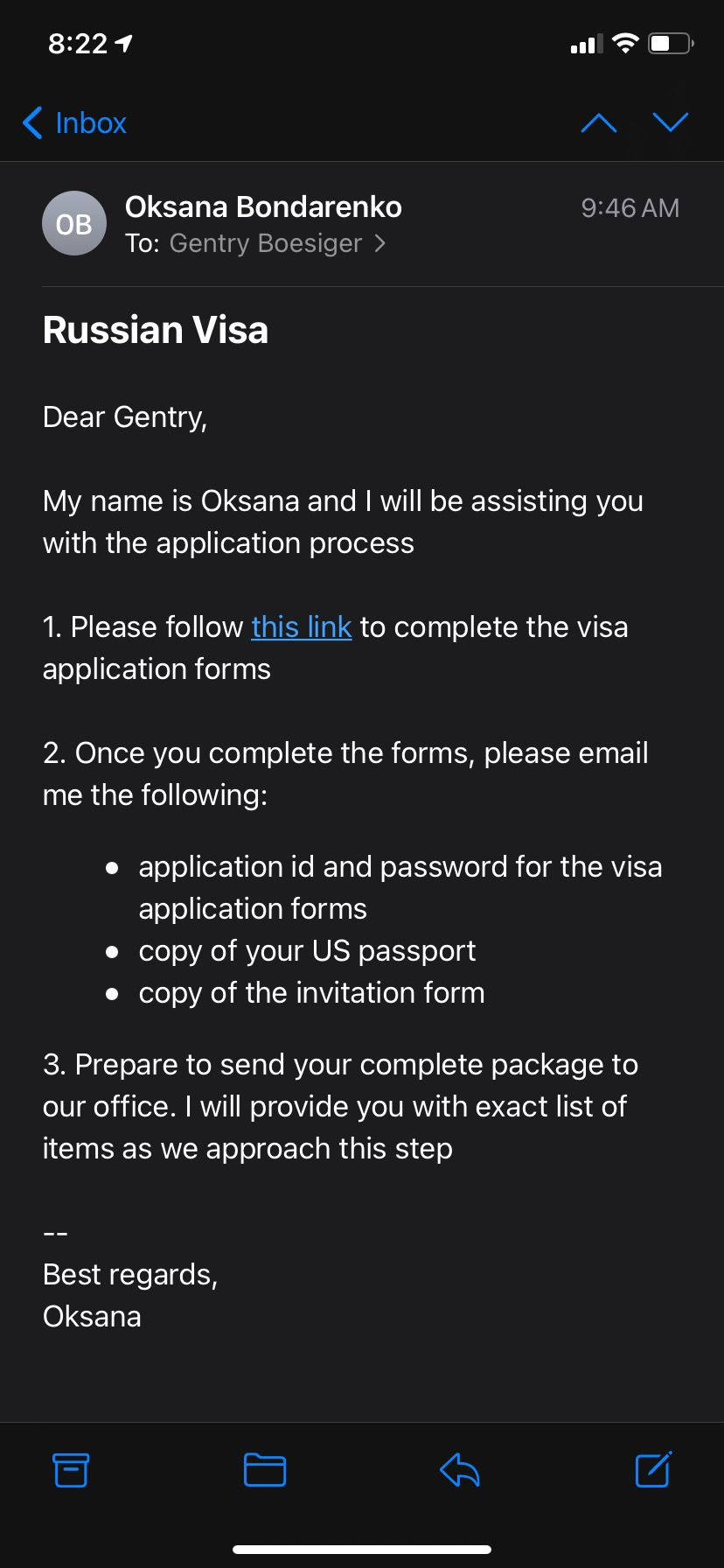 World Visit Center will request a PDF of your visa application for review. Send it as soon as possible. They process hundreds of visas per day so if there's an issue they will catch it and let you know it exists. Fix the issues and send it for review again. This will go back and forth for a few emails until the visa application is as correct as it can be.
Send the documents
World Visit Center will tell you to send the documents by FedEx or UPS as soon as the all the docs are complete and correct. As soon as you're done, send:
The original services contract between you and WVC with the wet signature
The original printed visa application form, with the wet signature
Two passport photos
Your original passport - ensure that it's signed!
Any supporting documentation (e.g. insurance document) that WVC may have indicated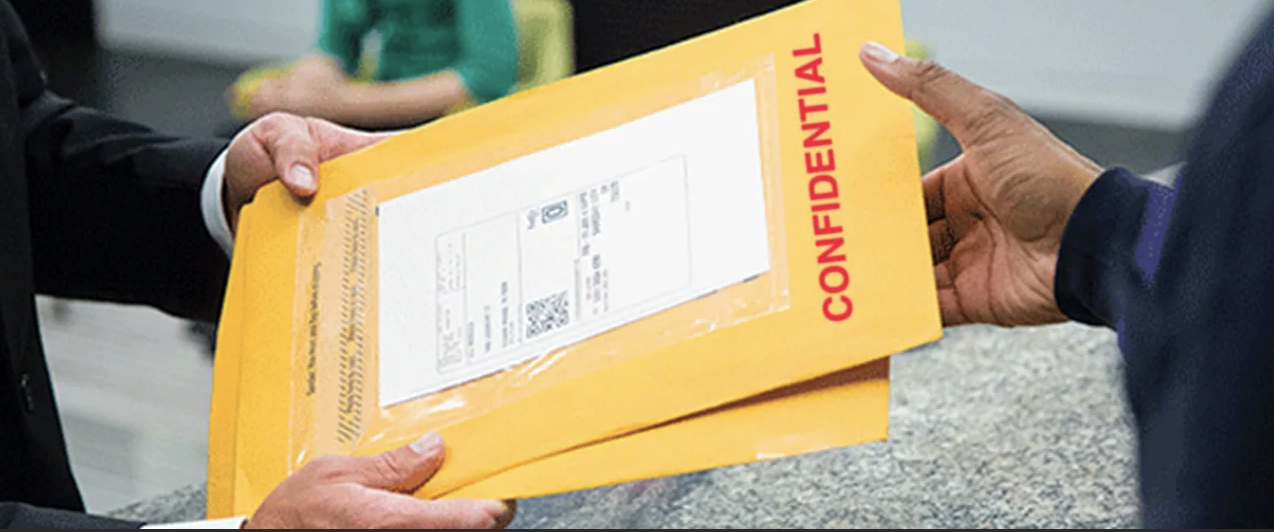 The consulate processes new visa applications only until noon. Send your documents overnight with delivery by 10:00 EDT -- if all is well, WVC may file your documents on the same day that they receive them. Make sure that you keep a copy of the tracking number so you know when the documents arrived in case there are any questions later.
End of process
WVC will contact you within 24 hours of filing to let you know the date when your visa will be processed and sent back to you. Even with rush service this may take as long as 2 weeks. That's normal, there's no way around it.
Because of the expected longer processing times, file your visa application as soon as possible to avoid further delays.
Questions, comments? Let's chat on Telegram!
Written by Eugene Ciurana on Tuesday June 15, 2021
Permalink -